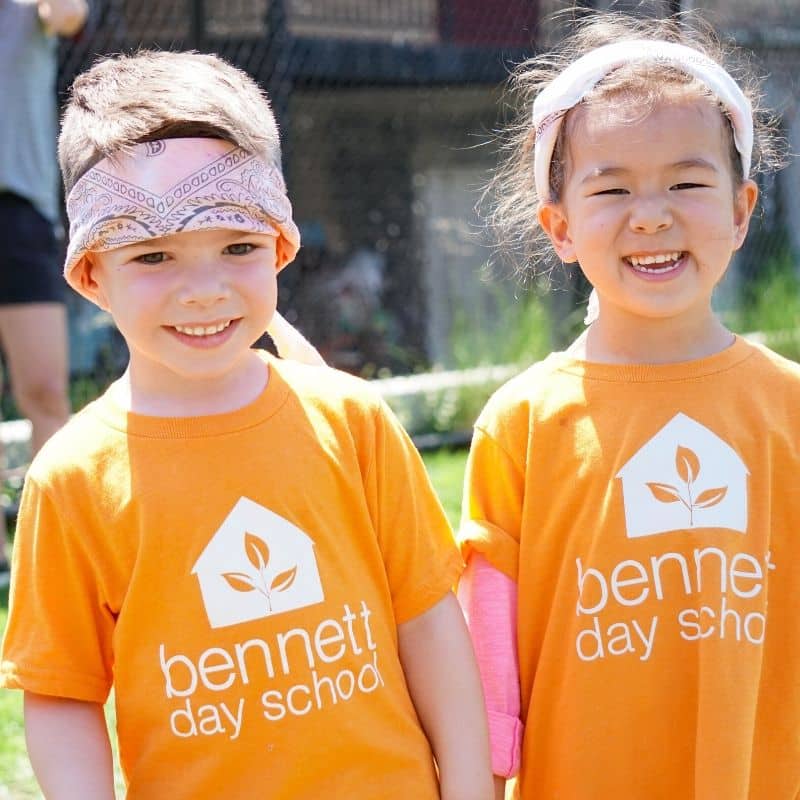 What makes Bennett Day School different? We believe that everyone who works in our school, including teachers, staff, building custodians, and administration, impacts the lives of our students and helps shape our community. Here, we're all educators.
J. Michael Locke
Managing Director, Giles Richard
Read Full Bio
J. Michael Locke is the Managing Director of Giles Richard LLC, an education advisory and investment firm.  The son of a school teacher from Decatur, Illinois, he is a graduate of Harvard University Law School, Northwestern University's Kellogg School of Management and DePauw University.  Michael has been a senior executive and investor in four businesses involving technology and education. Most recently, he founded and served as Chief Executive Officer of Rasmussen, the parent organization of Deltak edu, Rasmussen College and Collegis Education, from 2003 through 2013.  He has also worked as an investment banker at Montgomery Securities and attorney at Sullivan & Cromwell.
Michael currently serves on the Board of Directors of Collegis Education, the Cancer Research Foundation, and the Graham School of Professional Studies at the University of Chicago. He is an Education Technology Advisor to OCA Ventures and has also been appointed to the American Academy Commission on the Future of Postsecondary Education.  Michael and his wife Heather are the proud parents of Skip, Cate, Caroline, and Graham.
Cyrus Patel
Director, TRC Advisory
Read Full Bio
Cyrus Patel brings considerable operations and strategy experience to his role as an advisor to Bennett Day School. He has experience in education, consumer products, healthcare, distribution and manufacturing and has built a reputation for leading committees and boards through growth. He previously served, as part of the Sterling Partners Accelerator program, as the Vice President of Strategy and Business Planning for the Meritas Family of Schools, a network of college prep schools serving over 11,000 students worldwide.  In this role, he worked directly with the CEO of Meritas to drive operational and strategic change throughout the organization and created a strategy and business planning department that managed all strategic planning, pricing, budgeting, forecasting, and capital planning functions.
Cyrus is currently the Director at TRC Advisory, a boutique consulting firm. Prior to this, he was the CEO of Scholar Partners, a group purchasing organization that he founded to aggregate purchasing power for independent and charter schools. Cyrus earned a B.A. in Economics and Government from Cornell University and an MBA from the Kellogg School of Management.
George Fogel
Chief Executive Officer, Premier Early Childhood Education Partners
Read Full Bio
Mr. Fogel has over 25 years of education services, operational, and development experience. Prior to becoming CEO at Premier Early Childhood, Mr. Fogel served as Strategic Advisor to the CEO at Bennett Day School. Before that, he held senior positions with Rasmussen College and Deltak, a leader in online higher education partnership and technology solutions. Mr. Fogel holds an MBA from The Booth School of Business at The University of Chicago and a BA in Economics from DePauw University.
Gail Ward
Founding Principal, Walter Payton College Preparatory High School
Read Full Bio
Gail Ward, the Founding Principal of Walter Payton College Preparatory High School, is rejoining the board after being with Bennett Day in the very beginning. She recently ended her board term at Chicago Public Schools where she also served earlier as their Chief Officer for Principal Preparation and Development. Gail is also a board member of the Chicago History Museum. With nearly 40 years of experience as a teacher, counselor, and principal, she is thrilled to once again share her insight and expertise with Bennett Day in this exciting time of growth.
Betsy Morton
CEO & Founder, BeMOR, HR Strategy Consulting and Coaching
Read Full Bio
Betsy has been a Chief Human Resources Officer for over 15 years in global consumer products, manufacturing and retail organizations including with the Visual Comfort Group, Chamberlain Group, Inc., and Jockey International. She is known for making a positive impact on the business in which she works by integrating effective and innovative human capital and business strategies. She is a national board member of Camp Kesem, a network that provides camp experiences for children whose families have been impacted by cancer. Betsy is also a board member of Premier Early Childhood Education Partners, an organization with the mission to improve the lives of children, parents, and staff by providing safe, fun, curriculum-focused early education in a collaborative and child-focused environment. Betsy holds her BS from the University of Wisconsin, Madison and her M.Ed from Loyola University where she majored in Adult and Corporate Education and minored in Organizational Development.
Patrick Branham
Chief Financial Officer, Conscious Discipline
Read Full Bio
Patrick is the Chief Financial Officer at Conscious Discipline, an educational organization that creates evidence-based social and emotional learning and classroom management resources. Before joining Conscious Discipline, Patrick Branham was the Executive Vice President and Chief Administrative Officer at Collegis Education, a company that provides sophisticated enrollment and technology solutions to post-secondary institutions. As an advisor to Bennett Day School, he brings experience with high-growth organizations spanning finance, accounting, human resources, legal operations, and more.
Previously, Patrick served as CFO of Aftermath Services LLC and Rasmussen, Inc., which owns and operates Rasmussen College, a regionally accredited private college. A Certified Public Accountant (CPA), he holds a Bachelor's degree in Accounting from Illinois State University and an MBA in Finance and Accounting from The University of Chicago Booth School of Business.
Colin Reynolds
Learning Curator and Education Advisor
Read Full Bio
Colin is a founding teacher, administrator, and TinkerLab Curator of Bennett Day School and is currently serving as a Learning Curator and Education Advisor.  With more than ten years of experience as a classroom teacher and administrator, Colin strives to design educational programs and constructionist learning environments that center on experiential co-creation and learning.  As a graduate of Valparaiso University and Loyola University Chicago, he is an educator dedicated to the utility of technology as a tool to harvest, document, and advance learning experiences.
Ashley Cadwell
Education Consultant
Read Full Bio
Ashley is the co-founder of
Cadwell Collaborative
, an education consulting group focusing on sustainability education and school design. With 30 years experience in the field, his work has helped pioneer best practices in school throughout North America and abroad.
Ashley is deeply connected to both progressive education and the schools of Reggio Emilia, Italy. He believes in school building design that fosters the curricula and community of a school. Ashley's expertise includes integrated, multidisciplinary curriculum development; faculty collaboration and leadership; parent and community involvement; and building and school renovation and design. Ashley earned a Masters in Literature from Middlebury College and a Masters in Education Administration from the University of Vermont.
Bill Spruce
Principal, JABRY Consulting
Read Full Bio
Bill Spruce has worked in K-12 education since 1997.  As a partner in The North Broward Preparatory School in Florida, Bill was part of a small group of dedicated educators and business people who grew the small K-8 prep school from 300 students to more than 1,500 students in seven years.  Responsible for the day-to-day operations of the school, Bill oversaw the land acquisition, design and construction of a new 70-acre campus.  In 2005, North Broward became part of the Meritas Family of Schools formed by Sterling Partners, and Bill joined as Senior Vice President of Real Estate and Development.   Meritas grew to ten schools in four countries with more than 11,000 students.
In 2013, Bill left Meritas and started his own consulting firm, JABRY Consulting, to help schools and school groups develop and implement their growth and expansion plans.  Starting his career as an attorney, Bill is a member of the Florida Bar.  Prior to North Broward and Meritas, Bill worked as an attorney for Transportation Financial Group (TFG), a holding company of transportation and insurance companies, where he then served as a member of the Board of Directors.  He earned his B.A. in Politics and History from Curry College and his J.D. from The Thomas M. Cooley Law School.  Bill offers extensive experience in real estate and school development as an advisor to Bennett Day School
Carol Montag
Executive Coach
Read Full Bio
Carol is a progressive educator and Certified Professional Coach with over forty years of independent school experience as a teacher, administrator and mentor. For more than two decades as a Lower School teacher at the University of Chicago Laboratory School, she served on the first grade writing team for Everyday Mathematics. She has also headed two progressive independent schools and served as an interim head for a third, mentored for the NAIS Aspiring School Heads, and served on evaluation teams for ISACS, Florida Council for Independent Schools (FCIS), Association of Independent Maryland Schools (AIMS), and the North Dakota Study Group (NDSG).
She has extensive experience with curriculum development, evaluation, professional development, school expansion and site analysis, and Head of School search committees. She is also currently Secretary of the Board of Mostly Music Chicago and coordinator of its outreach program, a member of the Guild of the Chicago History Museum, a member of the University of Chicago's Women's Board, a long-standing member of The Arts Club of Chicago, and an active member of other civic committees.
Jie-Qi (Jackie) Chen
Professor, Erikson Institute
Read Full Bio
Jie-Qi has worked in early childhood classrooms in both China and the United States. For more than 20 years she has contributed to teacher professional development efforts in Boston and Chicago Public Schools. Currently, she serves as the principal investigator for the Early Mathematics Education Project at the Erikson Institute.
A Fulbright Senior Specialist and an applied child development specialist, Jie-QI's work focuses on cognitive development, multiple intelligences theory, classroom assessment, early mathematics education, and school-based intervention. She authored the multiple intelligences entries for The Encyclopedia of Education (2nd ed., 2002) and for The International Encyclopedia of Early Childhood Education (2007). Her work also includes assessment and curriculum development for Head Start programs and several books on Multiple Intelligence in collaboration with Howard Gardner. Jie-Qi has a Ph.D. in Applied Child Development from Tufts University, a MA in Early Childhood Education from University of Northern Iowa, and a BA in Child Development and Early Education from Beijing Normal University.