Pre-Kindergarten, Junior Kindergarten and Senior Kindergarten 
The Early Childhood program at Bennett Day School is built around the idea of a responsive curriculum. Careful observers of children's curiosity and interests, our master and apprentice teachers use those observations to generate long-term projects and questions for the children based upon their individual and collective ideas and wonderings. Balancing the early stages of developmental learning and growth of each child and the collective group, teachers present materials and ideas that inspire children to explore and create, question and consider, build and deconstruct.
While our program is play-based, there is structure and intentionality in the unfolding school days and weeks. Educators in our Early Childhood program understand the need for time and space to explore freely, but also the benefit of focused attention. While you will not find a room filled with young learners working on rote pencil and paper activities, you will find a group of three, four, and five-year-olds quietly engaged in exploration of shape and patterns, building complex three dimensional structures using blocks, or translating those three dimensional structures into drawings.
Responsibility for self and others is an important part of our program. An emerging sense of self, partnered with a sense of community, is developed in Morning Meeting. For our youngest children, this is a time and place to learn about community life; the give and take of shared activities, such as group singing. This is also a time to reflect on the projects at work in the classroom. As students move through our program, Morning Meeting is a time to declare one's intent, to determine, based on what is happening in the classroom how one is going to spend a given part of the day. This provides young children with an important opportunity to assert themselves, to be active in their learning narrative, and to make choices.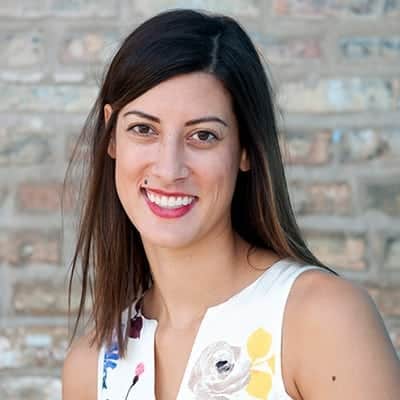 Meg Fitzgerald
Early Childhood Director,
Assistant Principal