We believe in fostering the creativity and innovation inherent in a child. Rooted in the ideals of
progressive education
and the tenets of
Reggio
, we also take a creative and innovative approach to our school model.
Inquiry-Based Approach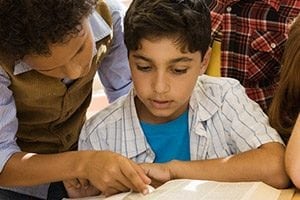 *Classroom:  any space, open or contained, indoor or outdoors, where students are engaged in observation, interaction, reflection, and joyful inquiry.
Inquiry-based learning is built around the idea that students achieve the highest degree of engagement and mastery when learning is constructed around individual and guided inquiries.  In this approach to education and school life, the teacher offers context and frameworks for inquiry that empowers students to pursue open questions. Unlike more traditional closed-question education, which often only allows for teacher-supplied knowledge and single right answers, open questions have outcomes that are unclear and require careful consideration and examination.  Inquiry-based learning opens the door to new questions, fostering the cycle of learning and engagement.
Place-Based Education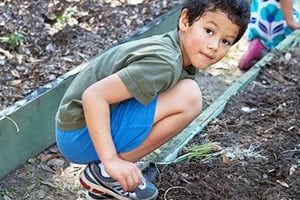 Place-based education is built around the exploration of connections and interactions between the local environment and culture. It leads to integrating the physical environment into the curriculum for learners as young as three through the high school years. Through observation, experimentation, and reflection, students and teachers working within a place-based curriculum learn about their home community, connect with real and made natural spaces, and discover the connections between the natural world, their home, and the global community. By understanding these relationships students become actively engaged in their learning and develop a sense of purpose and intent both in their education and in attending to the world around them.
TinkerLab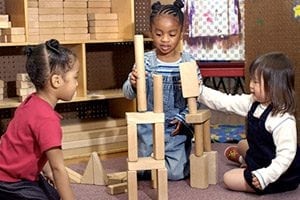 The
TinkerLab
is a space in
our school
where students are encouraged to explore ideas in unique and unfettered ways. TinkerLab specialists, teachers with particular passions and skill in engineering, design and the arts, lead students through a series of explorations and experiments with natural, found, and produced materials to better understand the intricacies involved in creative problem solving. They work with the classroom teachers to develop child-inspired investigations into the workings of our natural and mechanical world.
The TinkerLab is the heart of the Bennett Day School building and the soul of our program.  It is a place to take apart and build, to ponder and actively pursue understanding through experience.  Here is a place where students construct, literally and figuratively, understanding.