As an experienced educator of children and adolescents, I have spent years working with the nation's top experts to find new and inventive ways to engage learners. Traditional educators have been using the same methods for over 100 years. Unfortunately, schools today have so much institutional weight that they can't adequately respond to the changes happening in the day-to-day. Thus schools continue to graduate students whose skillsets, while valuable in school, do not match the needs of society.
Through our work with universities such as Northwestern and Stanford as well as several innovative high schools across the country, we've built a program that highlights the demonstrable skills needed to align with the expectations of high-level university programs. More importantly, however, is that our school intentionally creates a cognitively rigorous environment that gives students the skills that make them marketable anywhere they'll want to go after Bennett Day.
We look forward to meeting you soon at an information session and tour.
Martin Moran, Upper School Director 
By the Numbers
Over 5 years (8th-12th grade) a student will have had at least:
10 cross curricular long term projects

10 deep dive seminars

10 online courses

1 (or more) internship or apprenticeship

2 ACT/SAT prep courses
There will be 1 advisor for every 10 students. 
Competency Based Education
Competency Based education drives the design of our learning experiences, the assessment of students, and our own professional development as learners. 
We bring in experts in the field from universities, businesses and nonprofits to both instruct and evaluate student work and students must pass rigorous assessments to verify that they have acquired the skills to thrive anywhere the student chooses to go after graduation.
We determine rigor not by volume of work, but instead by depth of knowledge required by the student in order to complete the task. We believe that determining rigor qualitatively rather than quantitatively, we will challenge learners to become stronger thinkers, collaborators, and learners.  
Every student creates and maintains a digital learning portfolio containing the work they most want to demonstrate publicly.
The City is Our Classroom
Every Bennett Day student does real work in real businesses, government agencies, non-profits or other workplaces. Each year, students are asked to do real work, developing skills both connected to our competency map as well as those necessary for participation in modern life. These experiences also give students the opportunities to make valuable connections into these worlds and get a better sense of their own interests and passions in an authentic setting.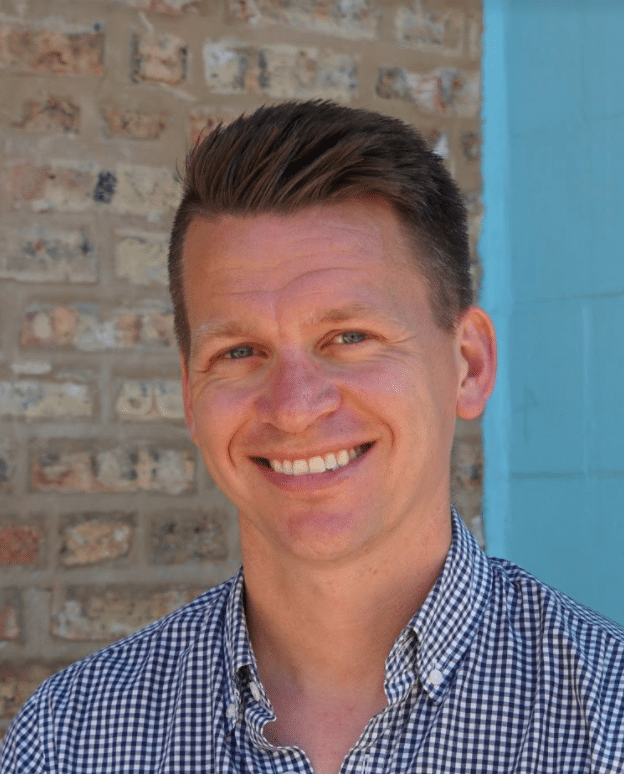 Martin Moran
Director of Upper School