After doubling both its enrollment and faculty for the second straight year, Bennett Day School (BDS) announces the latest addition to its leadership team to launch a new high school serving students through 12th Grade. The Upper School is planned to open in Fall of 2019.
Martin Moran, the Director of Educational Design and Innovation at the Francis W. Parker School, has been appointed to lead Bennett Day's new Upper School. This expansion will make BDS one of Chicago's only PreK thru 12th Grade independent, progressive schools.
Named a "Teacher of the Future" by the National Association of Independent Schools (NAIS), Mr. Moran also serves on the advisory board of South by Southwest Education (SxSw Edu). Recognized for his use of technology and innovation inside and outside the classroom, he became a Google Certified Innovator in 2013. With over 16 years of experience as a leader in both independent and public schools, Moran has been a Bennett Day Education Advisor since 2012.
"Marty has all the qualities we're looking for in an Upper School Director – thought leadership, vision, and a remarkable ability to inspire students and the community around him," said Chief Academic Officer and Principal Kate Cicchelli. "His experience and insight into the world of education and, just as importantly, his vision of where it's going, will complement our team of world-class educators."
"Marty's nationally recognized talent for integrating technology and project-based learning with rigorous academics will provide our students a real advantage in preparing for college and beyond," said Chief Executive Officer, Cameron Smith. "Families and students in our city deeply desire more options for high school."
Just last month, Bennett Day School opened its Flagship campus at 955 W. Grand Ave. (at Morgan) in Chicago's West Town neighborhood just blocks from the new Google midwest headquarters. The School has seen its enrollment double from year to year since opening in 2014.
Martin Moran will begin developing Upper School in earnest when he joins Bennett Day School full-time in the summer of 2017 after fulfilling his other remaining duties this school year.
Moran has been published in several educational journals and magazines, including Schools: Studies in Education, and Independent School Magazine. He also sits on the advisory board of Galileo Learning in Chicago. He is a frequent presenter at Educational and Technology conferences nationwide such as Techweek, the National Conference for Social Studies, and the Progressive Education Network National Conference.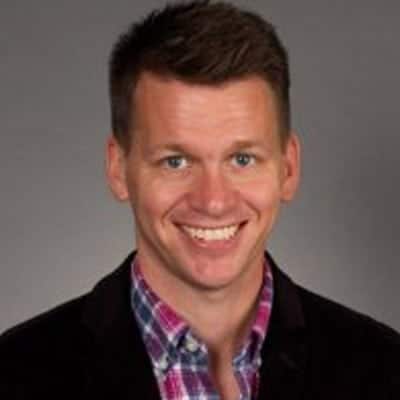 Martin Moran
Director of Upper School