When:
May 22, 2019 @ 10:15 am – 11:15 am
2019-05-22T10:15:00-05:00
2019-05-22T11:15:00-05:00
Where:
Bennett Day School
955 W Grand Ave.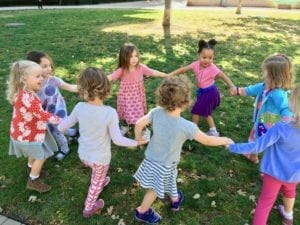 A uniquely structured program that offers a place for both parents/caregivers and toddlers to play, learn and develop. Join us and get your toddler acquainted to an educational environment with the comfort of a trusted adult caregiver nearby. Playdates may take place in the front sensory garden, weather permitting, so please dress to get dirty. During inclement weather, we will move inside to our atelier.
This class is intended to be for children ages 18 – 36 months. Please note that participation is in no way in connection to the Bennett Day School Admissions process. *All attendees must register.*
Like Us and Share Our Post!