A progressive private school education is more accessible than you might think.
To ensure that our school embodies our core values of excellence, integrity, and diversity, we offer Indexed Tuition that aims to make a Bennett Day education accessible to families from all income levels. For our families, tuition is never "one-size fits all" and tuition at Bennett is indexed to meet a family's unique financial situation. Our Indexed Tuition is made possible by Bennett Grant awards that can range from $500 to 100% of tuition expenses, based on the calculated family need and circumstances, and the availability of Bennett Grant dollars in a given school year.
Indexed Tuition is an ongoing commitment between the school and our families, and we anticipate that Bennett Grant awards will follow the child throughout their school career, reflective of a family's unique circumstances. To apply for Indexed Tuition, families submit a Bennett Grant application through our third-party partner, TADS, each year.
Learn more about Bennett Grants and read our Bennett Grants FAQ here.
Income Ranges of Families Who Qualify For Indexed Tuition at Bennett Day School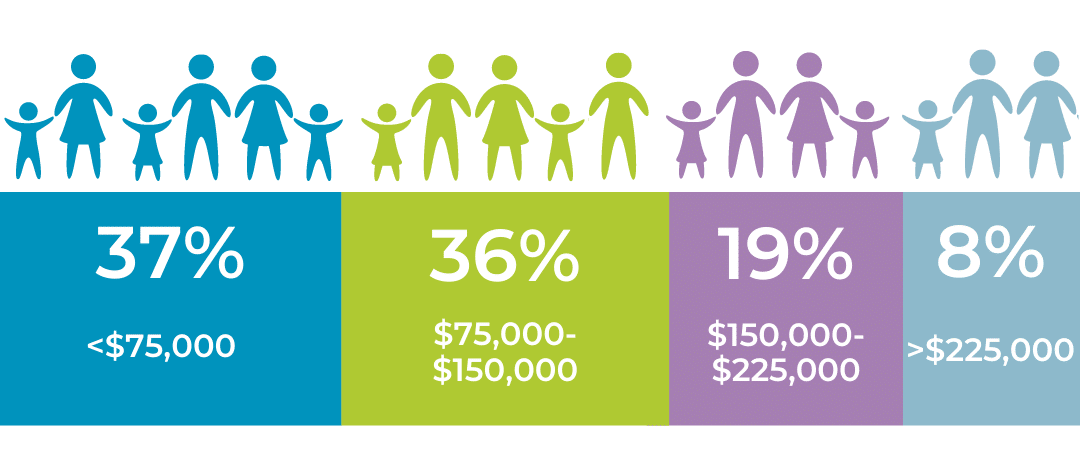 | Grade | Tuition |
| --- | --- |
| PK (half day program; 8:15-11:45AM) | $21,985 |
| PK (w/ Stay & Play M-F; 8:15-2:45PM) | $24,985 |
| JK | $31,175 |
| SK | $31,175 |
| | |
*The bottom of this range does not reflect the lowest possible tuition available at Bennett Day School; a family may qualify for a larger Bennett Grant award via Indexed Tuition depending on grade level and availability. Indexed Tuition for PK-SK is typically reserved for affiliate students (siblings of currently enrolled students), but may become available depending on funds.
Tuition Includes:
Lunches, snacks, school supplies, technology, field trips, hearing/vision screenings and other ancillary expenses.
No Additional Giving
As a tax-paying social enterprise, Bennett Day School does not rely on any parent giving to support its academic day.
Additional Fees
*A one-time New Student Enrollment fee of $2,500 is in addition to the listed tuition.
For Grades 5-7, there is an Annual Middle School Program Charge of $2,500.
For Grades 8-12, there is an Annual Upper School Program Charge of $4,318.
*Fees for the Auxiliary Programs (MorningCare, Stay and Play and AfterCare) and Bennett & Beyond are not included.
To learn more about Bennett Grants, click here.