4/20 - Information Session & Tour (9am)
Attending a Bennett Information Session and Tour is an important part of the admissions process.
4/23 - Imagination Station at Bennett Day School (1pm)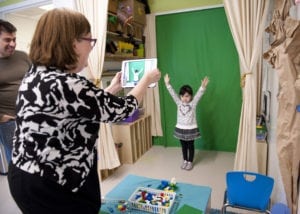 Use high tech, low tech, and no tech to bring your imaginative world to life. Create dramatic costumes in our Art Lab. In the nearby science lab, place yourself inside your favorite early childhood storybook with augmented reality and green screen technology. Across the hall in the Tinker Lab, use programming and coding to invent a virtual world with digital technology on iPads using Scratch Jr. software from MIT. Children as young as 5 years old (as of September 1, 2017) and as old as 9 years old, are welcome.